Renowned Speakers

Dr. Sami Touati
King Saud University, Riyadh Saudi Arabia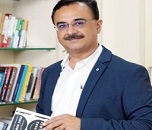 Dr. Ketan Kotecha
Symbiosis International (Deemed University) India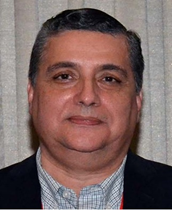 Igor Alvarado
National Instruments, Austin USA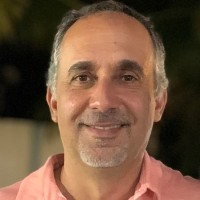 Dave Cavalcanti
Principal Engineer, Intel Corporation, Hillsboro USA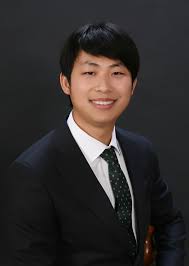 Sangkil Kim
Pusan National University, Busan South Korea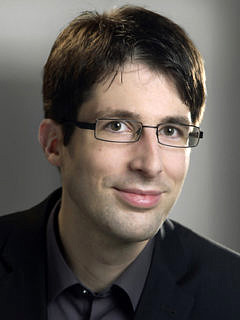 Jens Kirchner
Friedrich-Alexander University Erlangen-Nuremberg, Erlangen Germany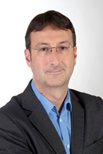 Rainer Matischek
Infineon Technologies Austria AG, Graz Austria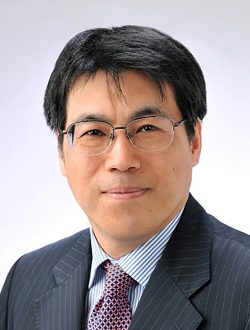 Naoki Shinohara
Kyoto University, Kyoto Japan
Recommended Global EEE & Engineering Webinars & Conferences
Euro Satcomm 2023
Welcome Note
Dear Speakers, Delegates, Exhibitors & Sponsors,
It's my great pleasure to greet you on behalf of the Euro Satcomm 2023's Organizing Committee, to invite you to attend the "10th Global Meet on Wireless and Satellite Communications" to be hosted in Paris, France on May 25-26, 2023
The Euro Satcomm 2023 conference is an International conference of 2 days, providing the most up-to-date information, research, guidance and policy discussion for professionals in the Wireless and Satellite Communications field. It is your opportunity to learn and network with friends and colleagues from around the globe while having fun at the same time.
It'll feature largely reputed internationally famed speakers who'll partake, bandy, debate, and anatomize significant new developments and scientific advancements that will impact the future of Wireless and Satellite Communications related fields.
We very much look forward seeing you in Paris, France on May 25-26, 2023. We hope you'll join us to make the "10th Global Meet on Wireless and Satellite Communications" a memorable event! In case you have a question about the conference, contact Ms. Rita Harris, the Scientific Coordinator of this conference.
Thanks & Regards,
Organizing Committee
About Conference
Electrical Engineering is one of the top specialties for Engineering and Technology conferences. Despite tremendous advances in Electrical and Aerospace Engineering, Satellite and Space inventions, we're glad to advertise our Euro Satcomm 2023, Conference'' which is listed on May 28- 29, 2023 in Paris, France. Connecting Academic professionals, Communities and Associations, Experimenters, Directors, and scholars for hereafter's Satellite and Space inventions and developments and also furnishing the Electrical, Satellite Technology Companies, and Aerospace diligence with largely targeted interactive Marketing, Education, Content, and Aerospace Research results.
Engineering meetings and Conferences play an important part in the process of Electrical, Aerospace Engineering, and Technology which are the primary venues for Academicians, Scientists, Experimenters, scholars, Scholars, Researchers, Industrial and Business professionals to present and admit feedback on exploration, trends, developments, manufacturing, and technology before publication, to forge collaborations, and to network and share exploration ideas.
Why To Attend?
Euro Satcomm 2023 conference is to learn and share knowledge on Aerospace, Wireless, and Satellite Telecommunication. This Conference provides a forum for exchange of ideas and authoritative views by leading Academic Scientists, Space Researchers, Business Delegates, Talented Student Communities, Research Scholars, Business Leaders and Investors in this exciting field. Outstanding keynote speakers and well known leading scientists and experts from across the globe will be expected to share their knowledge. We endeavor to bring individuals from various fields, and to make a situation in which they can team up synergistically, and ideally make new logical outcomes
This year's conference will cover a wide range of topics related to innovative Aerospace, Wireless and Telecommunication applications while focusing on IoT. Euro Satcomm 2023 provides the important visions into front-line applications from global experts, start-ups and the winners of Europe's major innovation competitions for Space applications.
VISA &Venue Details
Conference address: Millennium Hotel Paris Charles De Gaulle
Address: Zone Hôtelière 2 Allée Du Verger Roissy En France, 95700 Paris, France
VISA Application: Euro Satcomm 2023's organizing committee hereby reiterates that we are NOT authorized to assist with any Visa application works. You may be required to submit a Letter of Invitation, Letter of Abstract Acceptance and Registration Payment Receipt to the embassy.
Letter of Invitation: A Letter of Invitation is proof that your paper submission and registration application are accepted by the conference committee board. It will be stated in English and may help with your visa application.
Token Amount: Token amount of USD 200 can be paid and a payment receipt can be proof of payment and may help with your VISA application.
**SHOULD YOUR APPLICATION BE DENIED, THE EURO SATCOMM 2023 ORGANIZING COMMITTEE CAN NOT CHANGE THE DECISION OF THE MINISTRY OF FOREIGN AFFAIRS, NOR WILL WE ENGAGE IN DISCUSSION OR CORRESPONDENCE WITH THE MOFA OR THE EMBASSY ON BEHALF OF THE APPLICANT. THE REGISTRATION FEE WILL BE REFUNDED WHEN THE VISA APPLICATION OF THE INDIVIDUAL IS DENIED AND SHOULD SUBMIT VISA REJECTION PROOF**
Abstract Submission Criteria & Eligibility
PRESENTATION REQUIREMENTS:
Presenting authors are responsible for registration, travel, and hotel costs.
NOTE: Those with accepted abstracts will receive an acceptance mail allowing them to register for the conference.
Abstracts will be compiled and conference books are made available to participants at the conference.
Any presenter who is unable to attend should arrange for another qualified individual to present the paper/poster in question. If such a change is necessary, please notify our conference team
SUBMISSION OPTIONS:
Oral paper presentations will have 30-minute time slots and be clustered by theme into sessions. The keynote session will have a 45-minute time slot, the workshop/ special session will have a 60-minute time slot and the symposium will have a 60-minute time slot followed by a 5-minute Q&A session.
Graduate & Master's students are eligible to submit their abstracts under the poster and e-poster presentation category.
PhD students are eligible to submit their abstract under the special YRF (young researcher's forum), poster and e-poster presentation category.
NOTE: YRF category includes short oral presentations, especially for Ph. D. students.
Extended abstract: Submissions should utilize the abstract template. Papers submitted in this category may represent original empirical research, theoretical development, reviews, or critiques.
Participation / Presentation Option
Oral presentation: Oral Presentations may include the topics from researches, theoretical, professional or private practices in a concise manner. Individuals with personal experience are also welcome to present personal experiences or narratives which help others in everyday life. Speakers with a 30-minute slot should plan to speak for 20-25 minutes, and Keynote speakers should plan to speak for 40-45 minutes, with the remaining time to be used for questions and discussion by the Session Chair.
Workshop: For workshop presenters also, the topic of the talk will be the same as an Oral presentation with more specialized techniques and detailed demonstration. The generalized time duration for a workshop presentation is about 45-50 minutes. Interested participants can join with their respective team and present the workshop with their research coordinators with special group waivers on registration.
Poster presentation: Student Poster Competition will be organized at the Gastroenterology Conference 2023 conference is to encourage students and recent graduates to present their original research. Presenters will be given about 5-7 minutes to present the poster including questions and answers. Judges may ask questions during the evaluation of the presentation. This is an opportunity for young scientists to learn about the recent findings of their peers to increase their capacity as multidisciplinary researchers. Poster displays will be in hard copy format of 1x1 M long.
For more details regarding Poster Presentation and Judging Criteria view Poster Presentation Guidelines.
Webinar: The webinar presentation is designed for those interested attendees who cannot join in person due to schedule conflicts or other obligations. In this option, the presenter may record the presentation and their presentation will be presented in the Webinar presentation session.
E-Poster: e-Poster is also similar to the webinar presentation. In this session, their presentation will be published in the form of a poster in the conference website and the presenter abstract will be published in the conference souvenir and journal with DOI.
Exhibition: Euro Satcomm 2023 has the opportunity to exhibit the products and services from commercial and non-commercial organizations like Drug manufacturers, Clinical Trial Sites, Management Consultants, Chemists, Pharmacists, Business delegates and Equipment Manufacturers.
To know more about exhibitor booth details and benefits visit WHY TO EXHIBIT WITH US?
Send your queries to wireless@europeanmeets.com
Advertisement: The conference program is a valuable resource that all attendees refer again and again as they navigate the conference. Advertising in the conference program is a great way to market and can help you secure long term business.
Send your proposal to wireless@europeanmeets.com to know the available advertisement options and prices
Sponsor Euro Satcomm 2023
Premium Sponsorship package
Additional Sponsorship package
Mail the program manager at wireless@europeanmeets.com or WhatsApp on (+44 1138680100) to know more about the sponsorship packages.
Market Analysis
The assessment report on Global Wireless Communication Market 2022 particularly separates immense arrangements of the business. The assessment servers market size, latest examples, drivers, risks, openings, similarly to key market segments. It relies upon past data and present market needs. In like manner, incorporate specific business approaches recognized by the bosses. That elevates advancement and makes an amazing substitute for the business. The Wireless Communication market will create a tremendous CAGR between 2020 to 2028.
The report disconnects the all-out market dependent on focal members, geographical areas, and segments. Far off correspondence insinuates the correspondence or transmission of information over a distance without requiring wires, connections, or other electrical channels. Distant correspondence is one of the fastest creating ventures in the business world as it is valuable in sending and receiving messages through electronic contraptions and a far-off medium.
The Global Wireless Communication Technologies market 2019 assessment gives a principal blueprint of the business including definitions, orders, applications, and industry chain structure. The Global Wireless Communication Technologies market examination is obliged the overall business areas including improvement designs, genuine scene assessment, and key locale headway status. Progression methodologies and plans are inspected similarly as gathering cycles and cost structures are moreover researched. This report also states import/exchange usage, natural market Figures, cost, worth, pay, and gross edges.
To Collaborate Scientific Professionals around the World
Conference Date May 25-26, 2023
For Sponsors & Exhibitors